Maturity: High:All
Fantasy:none.
Plot:
This school is for the goth's, the depressed kids, the kids that are looking for some place to fit in with other people. To find and make friends is hard but here...It's very easy becasue everyone has the same problem acceptance. Your goal is to find friends, find love mabe? Here its all easyier. Life still sucks, but its a bit easier here.
Scenery: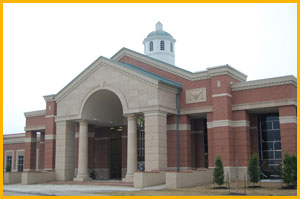 There is a soccor feild, tennis court, and two parking lots in front of this building. There is a gym that is connected to this giant building with two entrences, one from inside this building the other from outside. The soccor field is on the left front, the football field is behind the soccor field, and the two parking lots are on the right side, there's one for marching if your in Marching Band and the other is used as an actuall parking lot. There is only one entrance and one exit out of the school, it loops infront of the front building, there are islands in the middle of the loops that are long and slgihly thin. theres one for the entrance and the exit in the middle of the two,and then there another one to about the middle of the road. There are houses all around it on both sides on the left and right and behind the school. there are dorms as well, there in the back behind the school. The dorms are farely large they have a miny fridge, a desk, a bed about queen sized, a FLat screen tv on top of a dresser, a small bathroom, and a kitchen in the back, its small a small sink, the miny fridge is by the stove, and a few cabinets. The school is small from the outside but inside its very very large, complaired to another School that has a Colldge and a High School in it.
Rules:
1.Abide by All of Shadow's and my rules*
2. Fill out entire form
3. Put
"Darkness is all around you"
if you've read these rules in the "Other" portion.
4. PM ALL Forms.
5. To get Pregnant your Charries must be a Junior or above.
6. To get married your Charries must be Senoirs or above.
7. This school is a High School and a University so your charries can be from 14-23. We have every class or course imaginable here.
8. Have Fun!!
Current Season is:
Winter, There's light snow here and there, and will be covered with at leat a foot of snow by the end of the week.
Form:
Name (First, middle,and last name):
Age:
Gender:
Grade:
Personality:
Desciption:
History:
Other:

1. Information
2. Dorms.
3.Class's( in Grade order) and Sports.
4. Charrie list.
5. Announcments
YOU MAY NOW POST!